Design Print Solution provides you immense service of Banner Designing & Printing. We are considered specialist in Vinyl Banners printing. We have designed 1000's of design to help you to make your business effective or special. Our qualified and experienced designers is creating striking and simple banner designs.

Best Banner Designing and Printing Services in Delhi

It is the best way to promote your brand and products to have an effective banner. A well designed and executed banner can make your business reach a new height. Banners or hoardings can act as great marketing tool to promote your brand name. A professional banner contains all related information about your company and may make your customers well acquainted with your company objectives. On the other hand, a creative and bold one can attract your prospective customers and leave a long lasting impression on their mind.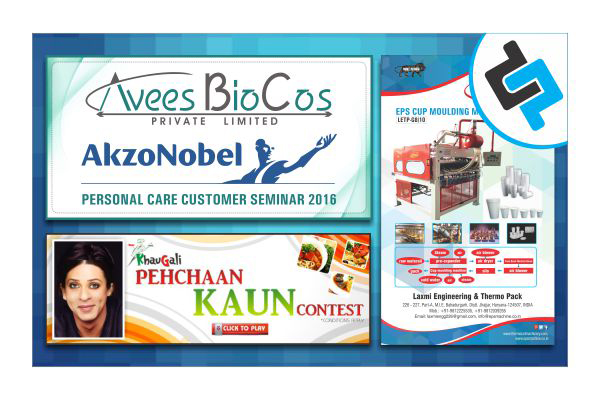 Are you looking for a creative and effective banner for your company? Then you have surely come to the right option. We design and print a variety of banners which serve various purposes, such as, custom banner, official banner for business, personalized banner for the purpose of wedding, birthday, party, or any other event, hotel banners, school banners etc.

Our Specialties:

» Best Quality : We, Design Print Solutions offer you a service of designing and printing Flex Banners, where you do not need to worry about the quality of the product. Each order is individually taken care of. We investigate every need of our customers. And never let you complain about our quality. Once you have opted for us in terms of Designing and Printing of your Flex banner, you can relax and get your product ready in promised time.

» Different Size : Our customers have the facility of choosing from a variety of sizes which serve their purpose. We provide as many as seven different size options for Flex banner. An extra-long banner suits your purpose in a convention or a festive booth. Within a vast space a long banner is best to speak for your company. Whereas, a medium sized banner is the best choice to grab the attention of your clients in the small enclosure of a shop or office.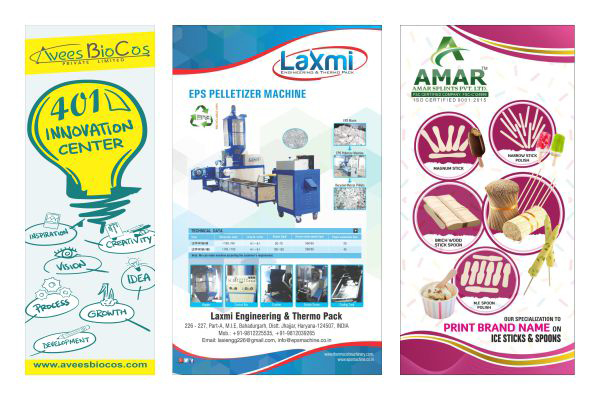 » Indoor and Outdoor Banners : A Flex Board banner is suitable to market your brand name both in an outdoor space and also in an indoor area. We design and print both outdoor and indoor Flex banners. Our customers can choose Vinyl for outdoor quality banner to showcase their brand name at the front of your store or office. The material used for indoor material is also provided by our team of Designing and Printing.

» Durability : The banners we Design and Print are long lasting, waterproof, and durable. We provides best banner printing prices in Delhi

» Designs : You can select from a wide vista of innovative designs. You can have your own horizontal or vertical flex banners designs printed with us. Thus, your personalized banner can offer a unique visual. Our flex board design for shop are the best in all Over Delhi. We also provides flex board design services online in India

» Our Designs : Our designs are innovative and captivating, which can draw attention of a huge crowd.

» Accessories : Apart from banners of different size and design, we also provide our customers with other relevant accessories. Our clients can have Banner stand from us. Owe provides Best flex printing rates in Delhi

» Waterproof Ink: The ink we use is not tending to be washed away in water. Hence, we assure you a better quality. Best Manufacturer of flex printing in Delhi Paharganj.

» Delivery : IN terms of delivering our finished products we are very customer friendly. Either, they can pick their orders from our store, or we can provide our client with a free home-delivery service. Whatever may be your location you can have your designed and printed banners at your door steps. We are the best flex printing service provides in south Delhi, North Delhi, West Delhi and all over India.

» Pole Banners : We also sell pole banners. The main features of our pole banners are: they are UV protected, are produced with an in-house sewing, VOC ink, 52 oz edges to increase its life span. Our clients can order for a well-designed and printed pole banner too.

Our team consisting of extremely efficient professionals can transform your unique ideas into articulating banners that can speak on behalf of your business. We are the best solution in the industry of Banner Designing and Printing. You may go through our website to check our credentials.
Recent Projects of Banner Designing & Printing
---