Brochure designing and printing services with Design Print Solution helps your business firms to get message out with professional and high-quality brochure and catalog designs, advertising, and newsletters using different software. We offer promotional mailer, a custom flyer design, tri-fold brochure, sales brochure, product handbook design, marketing brochure, training manual, booklet, pocket folder, or a catalog we have the expertise to deliver.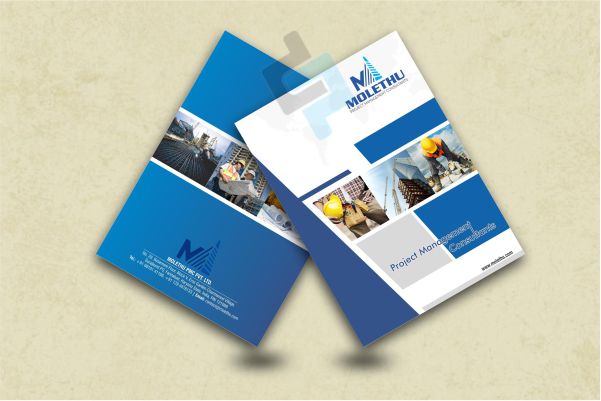 Brochures are number of sheet documents usually printed in a single color Brochure, two color Brochure, special color Brochure, multicolor printing. Even brochures come in different shapes and sizes, they have one thing in common in all brochures, particularly represent your product and service in a way, can only be accomplished in print. A brochure is a source of communication between company and the customers, allowing the customer know what your product and service can do. The brochure also signifies your service and product when you are not available.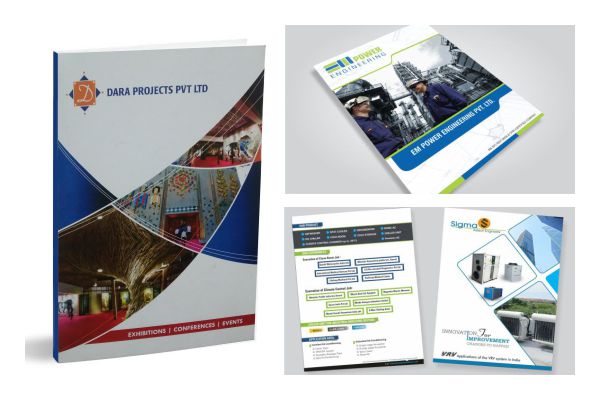 Brochure is the most important part for all corporate, government sector, institute, firm, to give the information for your products and services as trading and manufacturing company have the products and services detail point out in the brochure that how to use the products and proper method are mentioned in the brochures. Also like schools, colleges, having brochure for their complete courses, admissions, procedures, fees structure and all related details are added in the brochure. Design print solutions offer you the variety of color and design in brochures with cost effective solutions.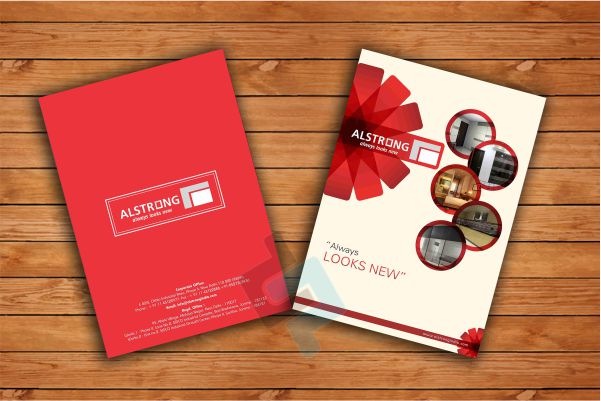 Best Brochure Designing and Printing Services in Delhi
The Brochure and Its Main Features :
A brochure can act as a spokesperson for any business proclaiming the good name of the company, or government sector, corporate firm, or institute aloud. Brochure is considered as an effective marketing a product or service. An effective and efficient brochure must contain various relevant details about a company or about the products, such as, the ethics of the company, or its aims, propositions and as well its aspirations or even the necessity or uniqueness of the products. The sole purpose of a brochure is to create a good and trustworthy relation between the customer and your company. That is why big shot companies are always take help of brochure designing and printing to market their new products.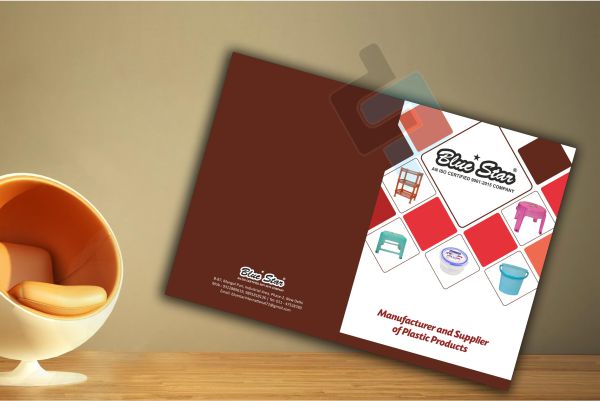 Variations of Brochures :
Brochures are a kind of printed material for marketing, which can be folded for creating panels, each panel where becomes a new face that holds your organizations or products messages. It can be single color brochure, special color brochure, and two color brochure. Our team of Brochure Designing and Printing offer our customers a wide range of size and format and shape to choose from. Our clients can witness our spectacular variety of brochure type before ordering us for brochure designing and printing.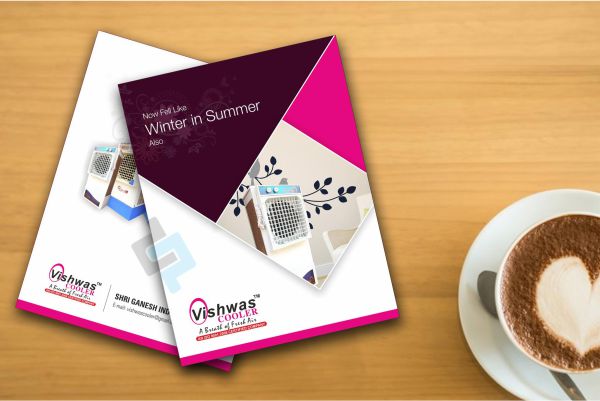 Foil Stamping on Brochure :
In this technique we stamp foil on brochure to make a text or part of it pop up, normally in gold or silver color. Foil stamping helps to catch attention of the target audience near a busy area.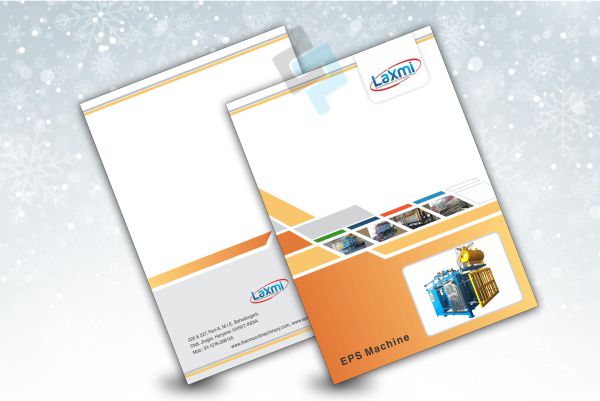 Embossing Brochures :
Embossing on a brochure imparts a tactile sensation to the reader, which calls for his notice. We create embossed brochures to give it a three dimensional effect.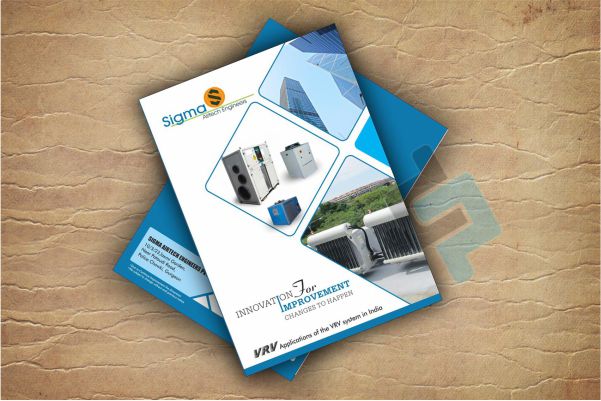 Die Cut Brochure :
Die cutting means to add unique edge cut outs to your excellent brochure. We are extremely well versed in the field of Brochure Designing and Printing, so we can implement custom die cuts, so that your brochure can be distinctively interesting.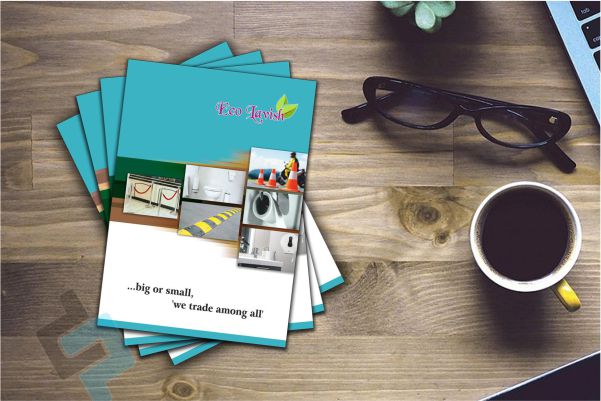 Special Folds : Folding is a fundamental aspect of a brochure. We help our customers to give their brochures unique folding, ranging from standard tri-fold to more creative and elaborate die cut folds, as mentioned earlier.

We offer these folds for our customers :

» Tri Fold
» Iron Cross
» Z Fold
» Half Fold
» Gate Fold
» Barrel Roll
» Double Parallel
» Stair Step
» Snake Fold
» Accordion

Self-Mailer:

We also design self-mailer brochure for our clients, so that you do not need to work on your brochure. We, on request, can print the address on the brochure using your VDP.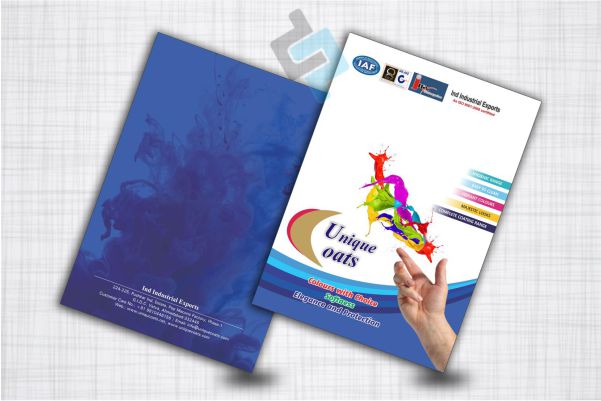 Why do You Pick Us for Your brochure Designing and Printing Services :

We have the required creativity to design and print your ethnic brochures, as it is a job where you need to visualize your idea and make a design according to your idea. We can show you that your brochures can more than a bare list of bullets. And there is no compromise with the quality of the paper we use. We print our brochures on a variety of papers, from thin to thick, from uncoated to gloss coated.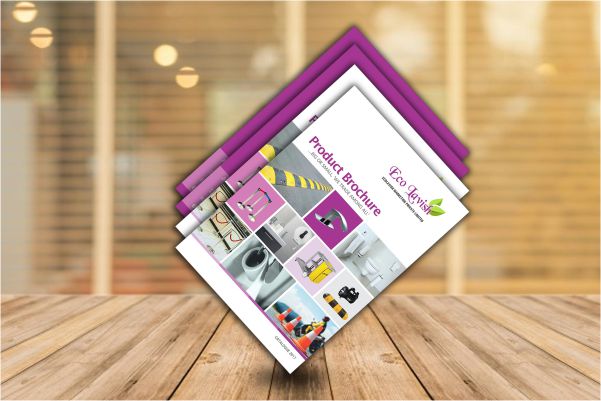 When it comes to the sector of Brochure Designing Printing we are the one stop solution. We are well equipped with a team of creative designers, bubbling with energy and experience. We try to incorporate newest technology for designing and printing your brochure. Our created brochures are conceptually exceptional and also bound to leave a good impression on the viewer. It is also convenient for the customers, that we are very much commercially comforting and reasonable. We provides Brochure Designing and Printing Services in Bawana, Narela, Kanjhawala Nangloi, Rohini, Rithala, CP, Punjabi Bagh, Bahadur Garh, Gurgaon, West Delhi, Peera Garhi, Uttam Nagar, Pachim Vihar, Udyog Nagar, Anand Parvat, Kirti Nagar, Raja Garden, Nariana, Mangol Puri, Sultan Puri, Budh Vihar, Azad Pur, Delhi University, Kamla Nagar, Madhuban Chowk, Pitam Pura, Kirari, Mubarak Pur, Karala, Mundka, Tikri Border, Najafgarh etc.. Our company is solely customer satisfaction oriented. We listen to their needs and implement accordingly. We print what we visualize. You can also customize our concept according to your necessity and make your brochure unique. Our delivery is always in time. Once you deal with for Brochure Designing and Printing you are bound to come to us every time.

Design print help to assist with the production of your goal corporate brochure.
Recent Projects of Brochure Designs & Printing
---