Best Directory Designing and Printing Services in Delhi
---
How does Directory Represent Your Business :

A presentation folder or a directory can be a mouthpiece of your business ideas to your prospective clients. A directory, which has a professional touch in its design and print, is an efficient tool to carry your business to the top. A directory contains in it all the information about your esteemed company, and tells much about your capability and success. Directories are the representatives of your organization and proclaim what your company offers to its customers. A personally customized directory can be a conversation initiator. It can make your company or institute stand out in a multitude of other companies, by creating a positive and lasting impression on the customer's mind. So, in order to create the best impression on the client you should hurry up to design and print a unique presentation folder or directory.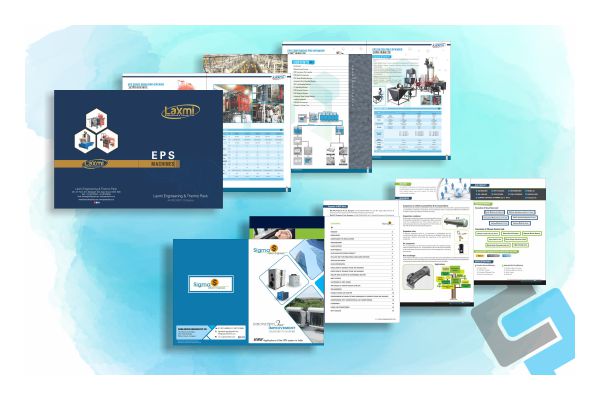 Special Key Factors Behind Choosing Us :

We can be assisting you in Directory Designing and Printing by creating for you your own customized directory that fulfills your professional need. Our creative team can give your directory attractive appearance and may increase the wow factor of it. As a customer response oriented company, we take the Designing and Printing needs of the customer into consideration and provide them with a flawless product.

The Key Features of Our Brochure Designing and Printing:

We are there to fulfill your demands regarding Brochure Designing and Printing. Our professionals follow these principles while designing and printing your presentation folder-

Locate First the Target Clients:

To make your directory really effective we first research and determine on the targeted customers, and design accordingly. We understand better the needs of people of varying age and society, so our designing has the capacity to grab attention of every kind of mass, ranging from the cool young generation to the ethnic old. You can also tell us what kind of a directory you want us to design, we cater to your every need, whether casual or professional.

Using Variety of Spectacular Colors, Word Fonts and Content:

Though we tend to use different shades, we detest using too many colors to confuse the clients. In our Directory Designing and Printing we incorporate minimal colors and only a crisp piece of information, which makes people interested. Our designs are a wise combination of soothing colors and clever information, which leave a permanent impact on the viewer's mind.

A High-Quality Offset Printing Press in Delhi :

We guarantee our customers that we provide them with Offset Printing Press in Delhi, which are printed on a superior quality of papers. The decent quality of the papers make the directories look attractive and glamorous, which ultimately serve your purpose. We, too, offer you variety of finish for yur directory, such as glossy or matte looking.

Use of Relevant Images:

Good illustrations can add to your message. We make your directory more expressive by adding some images which serve to elucidate the arguments.

Personal Care to All Customers:

For us every customer is important, and we strive to give them the best service by taking care of their private demands. Any idea our customer has in vision, we make sure to get it printed on paper. We offer other options for directory designing and printing, as single pocket or multi-pocket folders etc.

Fast Delivery for All Customers:

We promise to send your order within the given time schedule. Wherever on earth our customers want their delivery, we are always ahead of their expectation. We meet your needs in the set time-frame. But to fasten up we never make compromise with the quality of your product.

Our Catalog Designing and Printing team is attentive towards the cover images, the layout, and other personalized detailed information, which make your directory exclusively your own. We, in addition to the universal folder size, that is 9" x 12" also provide customized folder size, as per the requirements of our respected clients.

We can be the best solution for Catalog Making services for you. In this field we are believed to be one of the best providers. You can go through our website and witness some of the samples of our work.

Design Print Solutions are one of the best amongst the top Designers providers for Directory Designing & Printing Service. Design Print Solutions provides services are generally used in various areas like government sector corporate groups and are available in different colors, like single color, 2 colors multicolors formats, styles and options. Particularly designed for government & private companies and educational institutions, these are believed as an best advertising tool for promotions. Our Directory Designing & Printing Service are used in trade fair, seminars, training and for general sales in different areas.
Recent Projects of Directory Designing & Printing
---